Nourish and Rejuvenate: Panama Yoga Retreat at Sansara Resort, Cambutal, Panama, December 5-11, 2021
Are you itching to travel and ready to shed the challenges of the past year (or two)? We have just the retreat for you! Complete with Yoga & Qi Gong practices, this Panama yoga retreat is one you don't want to miss.
Immerse yourself in an untouched tropical oasis as you dip your toes into the warm ocean water and breathe in the floral scented tropical air, filling your depleted self back up with this deeply relaxing experience (big sigh as you let go…).
Nourish and rejuvenate  as  an award-winning chef serves up delicious meals, feel your body deeply relax with all-levels Yoga and Qi Gong practices, enrich yourself with self-care workshops, and revel in the camaraderie of new & old friends. Let go of the past and fill your cup with joy and peace.  
Does this sound like a happy place to you? Then join us for "Nourish and Rejuvenate Body, Mind and Spirit," at the beautiful Sansara Resort, located on Panama's stunning Pacific Ocean in the small village of Cambutal.
If you don't take the time to nourish yourself now, then when will you?



Sansara features the most pristine tropical-meets-beach environment in the world and provides the perfect backdrop for you to disconnect from your fast-paced life and chaos of the past year and reconnect with your more relaxed, peaceful self. No matter where you are on the resort, you are steps away from the black sand beach and ocean.
Retreat to Sansara and spend some time in an untouched, tropical oasis that promises to leave you feeling rested, rejuvenated and replenished.
Open your heart and clear your head and tap into a boundless relaxed energy within during this fun and transformative week.  You'll discover the tools to live your life with grace and ease long after returning home
The Panama yoga retreat will include the following inspirational practices: 
All-levels Yoga in the beautiful ocean view thatched roofed Yoga shala
Qi Gong, similar to a cross between Yoga and tai-chi, it consists of gentle yet effective movements. Anyone can do this practice and feel the immediate shift of a balanced energy circulating through your body and mind.
Guided meditations to bring you to a deep state of peace
Essential oils to create instant shifts in your emotional state
Daily intentions will be threaded throughout each practice to deepen your experience
Ayurvedic workshop to help you understand what makes you tick and how you can easily incorporate self care into your daily life
Self Massage techniques to enhance your self care routine
Group circles and a Vision Walk to tap into your inner wisdom
Yoga Nidra (yoga of sleep) –  Yoga Nidra is a deeply relaxing guided meditation…20 minutes of Yoga Nidra is said to equal  3 hours of REM sleep.
You'll have ample downtime time to truly make this vacation YOURS.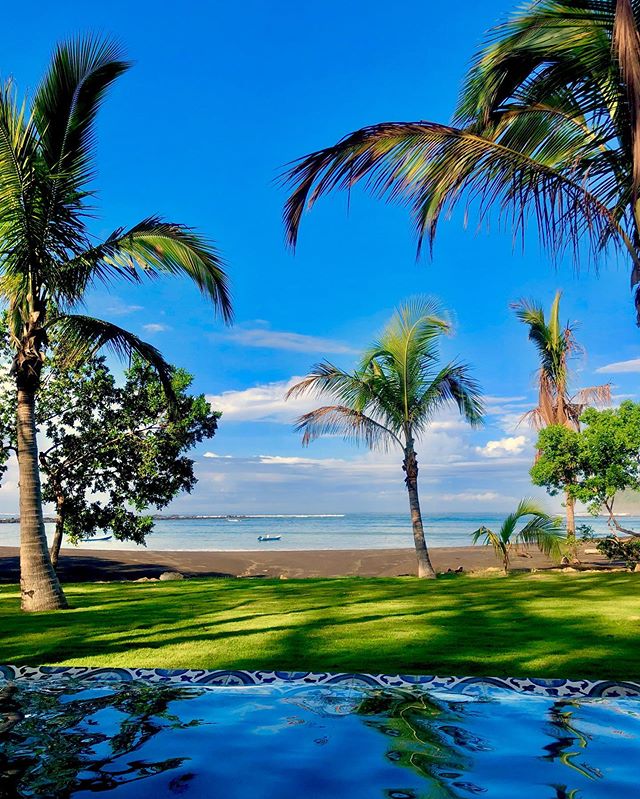 Some suggestions…
Swimming in the salt-water pool
Enjoying a massage under a thatched-roof beach front shala (or other spa services available at the resort)
Strollling along vast stretches of black sand beaches
Napping or reading in the ocean-view hammocks
Pedaling a cruiser bike to explore the sights and sounds of the Cambutal life just outside your door
Co-facilitators Annie Elson, ERYT-500, and Holly Padove, certified Qi Gong instructor, RYT-200 and Ayurvedic Specialist will guide you on this fabulous 7-day journey. (See bios below)
Sleep like a baby:
View rooms here: Sansara Resort
Experience laid back luxury at Sansara. Stay in one of the 12 private cabanas. Designed to inspire serenity, the zen-like atmosphere of Sansara blends seamlessly with the lush nature and quiet beauty of the property's grounds.
The stunning fusion of traditional design with a tropical twist promises you an experience that is both intimate and inspiring. Featuring extraordinary views, each cabana has a private patio, just steps away from the warm water of the Pacific Ocean. From tropical garden cabanas to oceanfront suites, there is something for everyone. 
Each cabana features organic bath products, hot water, air conditioning, and a mini-fridge to keep your refreshments cold.



Panama Yoga Retreat – Room type & per person pricing, including taxes:
Limited Space Remains – email to inquire on rooms available
Quad – $2,289
Triple – $2,389
Double – $2,649
Double Deluxe – $2,799
Luxury Double Suite – $3235
Single – $3,699-
Traveling Solo?  We will do our best to match you with a compatible traveler.
Space is limited – reserve your place in this undiscovered paradise now!
We will provide you with numerous travel details upon registration.
Tantalize your tastebuds:
During your stay at Sansara we will dine together and enjoy mouthwatering, wholesome food for breakfast, lunch and dinner daily. Meals will include fresh caught fish, farm-raised poultry and local fruits and veggies.
Sansara serves only fresh, in-season and local (from farms in the area) foods that will leave you feeling perfectly pampered and undeniably full.
Vegan, vegetarian and gluten-free options are available.



Panama Yoga Retreat-What's Included:
7 days/6 nights lodging in plush, air-conditioned accommodations at Sansara Resort
Luxury transportation to and from Panama City/Sansara
3 delicious, healthy meals daily; showcasing local produce and fresh seafood
Daily Yoga, Meditation, Qi Gong Practices & more including

Yoga Nidra, Ayurveda Talk, Restorative Yoga, Group Gatherings

Complimentary use of Snorkels, Kayaks, Paddleboards & Bicycles
Dry Land Surf Lesson
Beach Bonfire (weather permitting)
Movie Night
Use of saltwater swimming pool overlooking the ocean
Hypo-allergenic bedding and towels
Organic spa products in every cabana
Hammock-ing
What's not included:
Airfare to Panama City
Meals outside of Sansara
Additional excursions, surf lessons and/or rentals
Spa Services (available at the resort)
Alcohol
Snacks/Smoothies/Juices
Travel insurance (recommended)
Gratuities
Panama Yoga Retreat Payment details:
A non-refundable deposit of $500 is required to save your spot and room preference. One half of the remaining balance is due on August 20,2021. Final payment is due October 22, 2021. (Payment options may be available upon approval of leaders.)
*If you prefer to pay by credit card, 3.5% will be added to cover fees.
Trip Advisor Sansara Testimonial:
"Everything about this place is beautiful. The rooms, the garden, the yoga room, the restaurant, etc.. Everything was built so beautifully and you really can relax and unwind in this sort of environment. Would definitely recommend this place to anybody looking to get away from it all."
About the co-facilitators: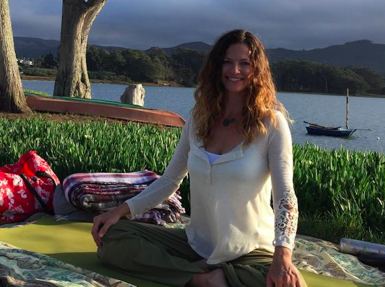 Annie Elson – E-RYT 500, Owner/Director of Yoga Village in Arroyo Grande, CA:
I fell in love with Yoga the first time I stepped onto a mat in 1993 and have been voraciously studying ever since. Passionate about Restorative Yoga and all of its benefits, I was inspired to study with Judith Hanson Lasater and became certified in 2009 through The Yoga Tree in San Francisco.
Numerous trainings and certifications later, I am now a 500- ERYT, owner / director of Yoga Village on the Central Coast of California, lead Yoga Alliance Teacher Trainings as well as Yoga retreats throughout the world.
I am committed to making Yoga safe for every BODY, always introducing the most accessible version of each posture first before offering more advanced options. I am moved by how Yoga changes lives on every level ~ body, mind and spirit. I believe that while our practice begins on the mat, what we do with it in our everyday lives is the true essence of Yoga.
This is the second international retreat co-led by Holly and me. Our synergistic energy and passion for our practices create a magical retreat experience for participants.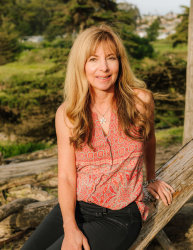 Holly Padove, Certified Qi Gong Instructor, RYT-200, Clinical Ayurvedic Specialist:
My lifelong quest for balance led me to Yoga, Tai Chi and meditation in my mid- 20's.  I found solace from my fast-paced life in the practices and also inspiration from the teachings of Paramahansa Yogananda.
Realizing my dharma was in the healing arts, I became passionate about natural health and wellness, becoming a massage therapist in 1992, and a Yoga Teacher in 1999.  I also fell in love with the infinite wisdom of Ayurveda, earning a degree as a Clinical Ayurvedic Specialist in 2004.
In 2012 a friend encouraged I to attend a Qi Gong workshop. That weekend the gentle, yet powerful movements of Qi Gong set in motion yet another path. I went on to train with Holden Qi Gong, receiving my teaching certification in 2013.
I also became certified as a Yoga Nidra facilitator in 2019, and have led retreats around the world for the past five years.
I currently teach numerous weekly Qi Gong and Yoga classes, offers Ayurvedic workshops including training Yoga Teachers, and offer personal Ayurvedic consultations.
I live on the beautiful Central Coast of California with my husband, two large dogs, two kittens, a horse, two goats and eight chickens!  I also love to travel the world, cook healthy meals with fresh picked veggies from my garden, ride my horse, and be active in the great outdoors.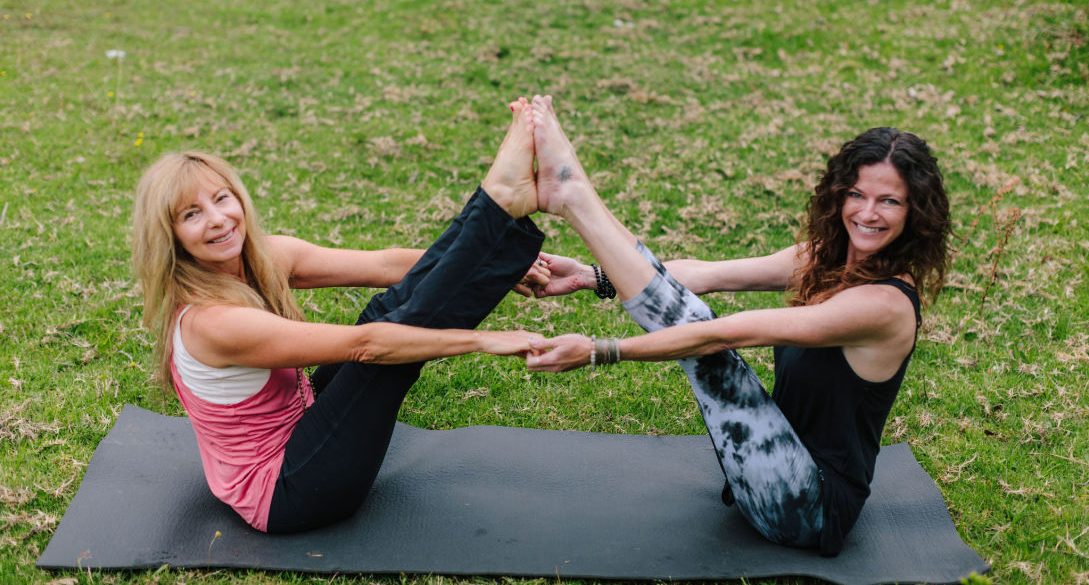 This Panama yoga retreat will be a unique opportunity to breathe, unwind, tune into yourself, discover your current needs and desires, and be inspired to take time to become the best version of yourself.  
Cancellation policy per person: (must be made in writing)
(for new participants registering February 2021 or after)
Any cancellation received  before July 4, 2021 will result in a loss of $500 deposit
Any cancellation received  between July 5 2021–  September 1, 2021 will result in loss of 50% of trip price, which includes the deposit
Any cancellation received September 2, 2021 until retreat date will result in a total loss of funds
Should Sansara cancel the retreat due to an act of god or for reasons beyond Sansara's control, every effort will be made to refund recoverable costs to retreat organizers and in turn to our participants
We reserve the right to cancel the trip if it is not meeting the trip minimum. If we cancel, your payments will be fully refunded. Trip cancellation insurance is always recommended when making travel plans
What the media are saying about Sansara & Panama: 
Outside Magazine
"While parts of Central America sometimes feel overrun with surfboard-toting gringos, Panama has maintained an undiscovered vibe, especially along the southerly Azuero peninsula. The country's cultural heartland, this region features Spanish colonial churches, biologically diverse national parks, and some seriously great waves from December to May. Located in the sleepy village of Cambutal, Sansara's 11 cabanas are just steps from the Pacific Ocean, and with nearby beach, point, and reef breaks, you're sure to find the wave you're looking for."
Time Magazine
"For the person who works a little too hard, the traveling podcasting team at On She Goes suggests heading to the laid back village of Cambutal, Panama, where the forest meets the Pacific Ocean. Trade society's demands for napping in a hammock overlooking the ocean, taking surf lessons, bird watching for the endangered scarlet macaw or just relaxing and watching the waves."
Vogue Magazine (French edition)
"For its vibrant capital, which is becoming the coolest spot in Central America, or its heavenly beaches teeming with hotels expert in surfing and yoga retreats,Panama is at the top of the list of new destinations for 2019."
Annie & Holly retreat testimonials (Costa Rica, 2019):
"Thank you Annie and Holly for the amount of countless hours and effort you spent on planning and making this retreat a magical and thoughtful experience for all of us.
I arrived at this retreat with a fractured heart and left with a fuller heart and a feeling of joy that I have not had for a while.  The love and acceptance I felt from both of you and the other yogi's I had the honor of meeting, infused me with gratefulness, heart strength, relational connection and a sense of peace.  I have been working on being/staying present, vulnerable and this experience launched me into submersion. I am reminded daily by seeing our pictures and getting the notes/messages from the others that I can integrate what I learned into my daily life and just how blessed I am to have had this experience.  Here are a couple of examples among many:
I remember at one of our morning Yoga sessions where Annie read about being our authentic selves and it brought me to tears.  It touched me at a deep level and the way she read it was truly meaningful to me, thank you my dear sweet Annie. And the joy, connection and acceptance I felt when doing activities with Holly were so uplifting and heart warming. I love you both and hold you dear in my heart."
~Bonnie
"I can't rave enough about my experience in Costa Rica with Annie and Holly. Hiking, horseback riding, kayaking, yoga and Qi Gong all in one week was idyllic for me. Activities and classes were thoughtfully planned, and I wanted for nothing while on the retreat. I was able to completely relax, and take in all the wonderful nature that surrounded us. It was truly spectacular. No matter your yoga ability or experience, the retreat provided a number of offerings to be enjoyed by all!"
~Carly
"This retreat inspired me in so many ways.  Since returning home I have started a regular yoga practice and am taking better care of myself.  This was my first yoga retreat so I wasn't sure what to expect, and I had such a positive experience, that I want to attend more.  The addition of Qi Gong was icing on the cake.Annie and Holly are wonderful instructors and fabulous retreat leaders. They were well-prepared and had a meaningful theme with handouts for each day. They were available, caring, knowledgeable and fun to be with.  I have no doubt that any retreat they plan together will be fabulous."
~Joanna
To register now, please contact Annie at
(805) 441-4150; [email protected] or Holly at
(805) 440-4561; [email protected].