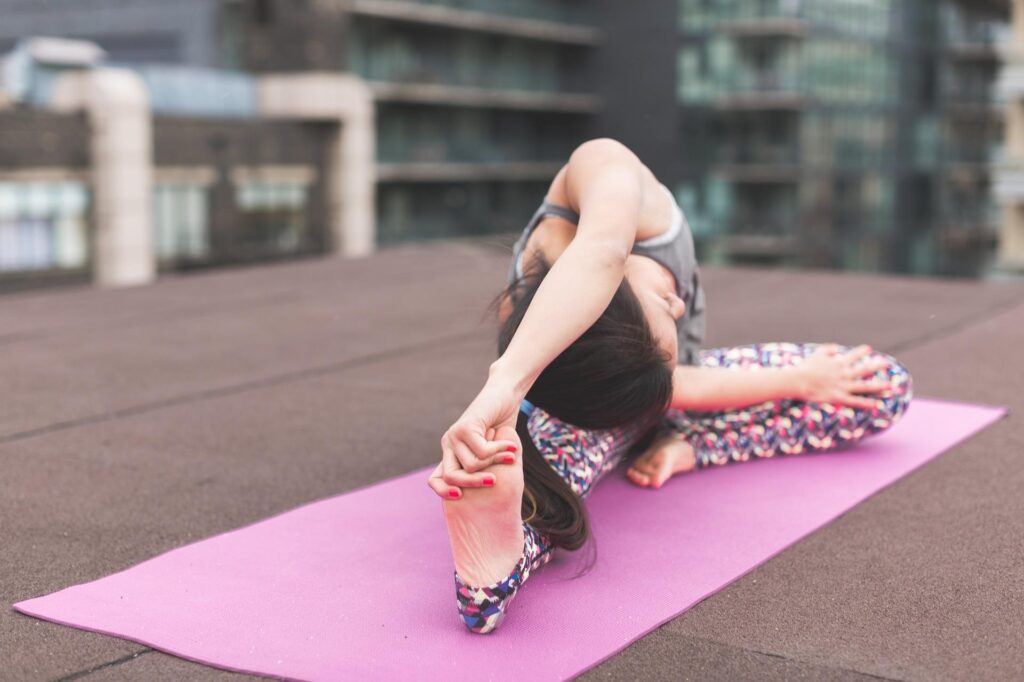 Over the past year, the COVID-19 pandemic may have forced you to put your usual yoga practice on the backburner. With studios around the world shutting down temporarily to prevent their patrons from getting sick, you may be wondering how you can commit to your practice once again without leaving your house. Wondering how to get started? These resources from Balanced Living Ayurveda will answer all of your questions about creating a mini yoga studio, practicing new sequences, and staying healthy off the mat, too!
Q1. How do I design a safe area to practice in my house?
A1. You don't need much space – or lots of fancy equipment – to set up a spare room or corner of your home as a mini yoga studio!
Household Items That Double as Yoga Props
8 Tips for Finding the Best Yoga Mat for Your Practice
Ideas for Creating a Meditation Room
Q2. If I can't go to a studio, how can I follow along with structured yoga sequences?
A2.It can take some time to get used to doing yoga without practicing in a studio setting, so let these resources guide you through your practice.
Inquire with Balanced Living Ayurveda About Our Outdoor Class Offerings
A Vinyasa Sequence for Beginners
While Holly at Balanced Living offers live classes and zoom sessions as well, by doing a quick surf of the internet you can find a variety of other classes as well, from free sessions to paid
Q3. How can I reduce my anxiety to improve my yoga practice during this stressful time?
A3. Practicing yoga alone might not be enough to alleviate your anxiety, so incorporate these other habits into your life to see significant results.
7 Meditation Tips for Total Beginners
The Beginner's Guide to Changing Negative Thoughts
Q4. What else can I do to stay healthy at home?
A4. In the midst of this pandemic, it's important to prioritize healthy habits. These tips can help you boost your health and support your yoga practice!
How to Improve Your Sleep Habits
Stick to Healthy Snacks That Work With Your Specific Dietary Needs
9 Easy Ways to Drink More Water
The Best Meal Delivery Services Near Me
If you've had difficulty keeping up with your usual hobbies during this pandemic, don't be too hard on yourself. As many areas embark on the path to recovery, it's time to return to a dedicated yoga routine. With these resources, you'll feel just as confident practicing at home as you would in a studio!
Photo via Pixabay